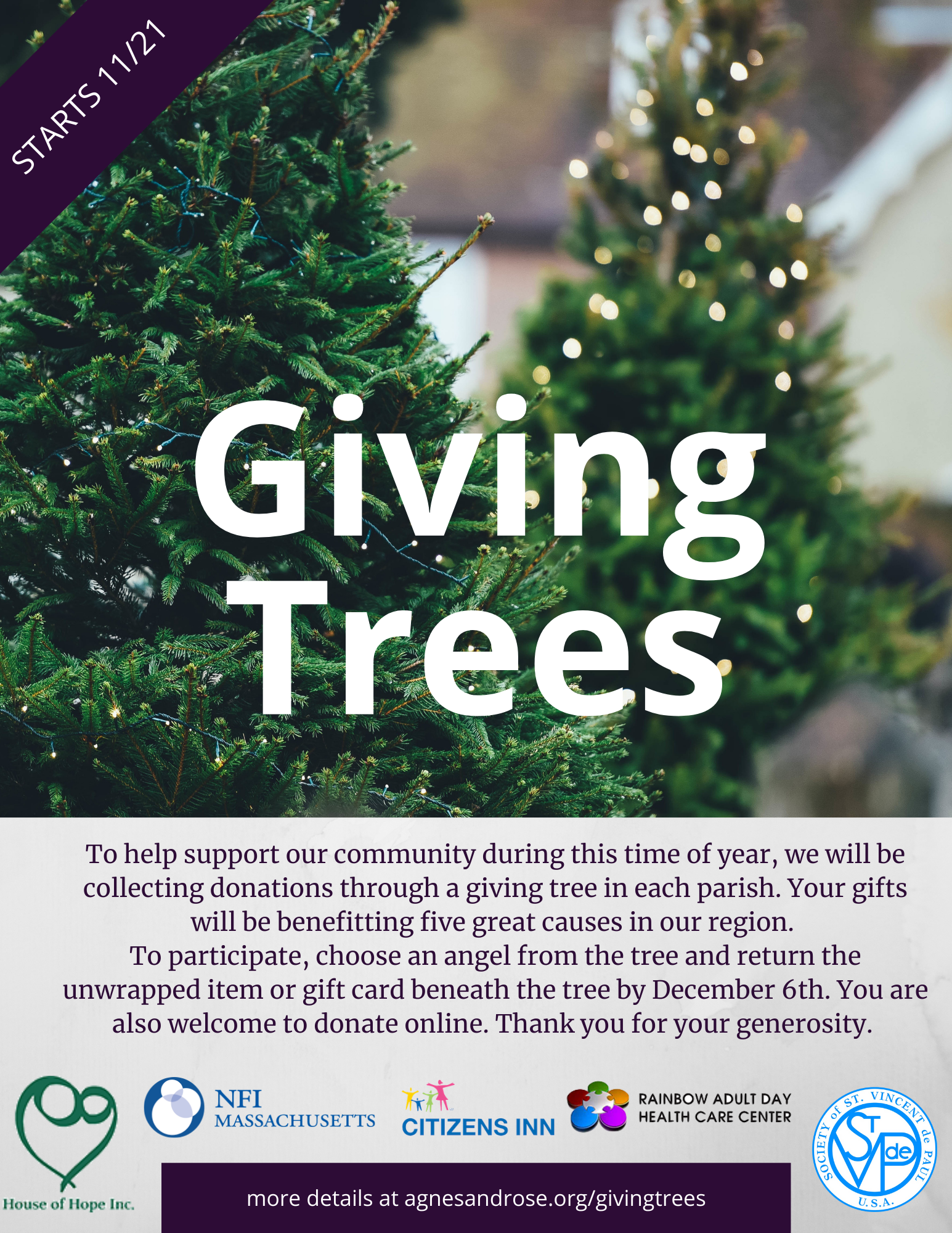 More Ways to Give
This year, you can support the Giving Tree Ministry from home! Instead of taking an angel off of the tree at your church, make a donation online or buy an item from the online wishlists below.
House of Hope Online Wishlists
Purchase items from these wishlists and have them ship directly to the House of Hope.
Make a Donation
Donate online and we will do the shopping for you. Donations will cover the cost of any items left on the giving trees after December 6. Additional money will go to St. Vincent De Paul Society to buy Market Basket gift cards for local families in need.
Citizens Inn Holiday Giving
Fund gifts, stocking stuffers, and holiday meals for clients of Citizens Inn.